Cinco canciones del album "Origin:Orphan" de los Hidden Cameras re-hechas/re-modeladas por Hidrogenesse con instrumentos electrónicos a partir de las pistas de voz de Joel Gibb.
Five songs from the "Origin:Orphan" album by The Hidden Cameras re-made/re-modelled by Hidrogenesse from the vocal tracks of Joel Gibb with electronic instruments.
DIGIPACK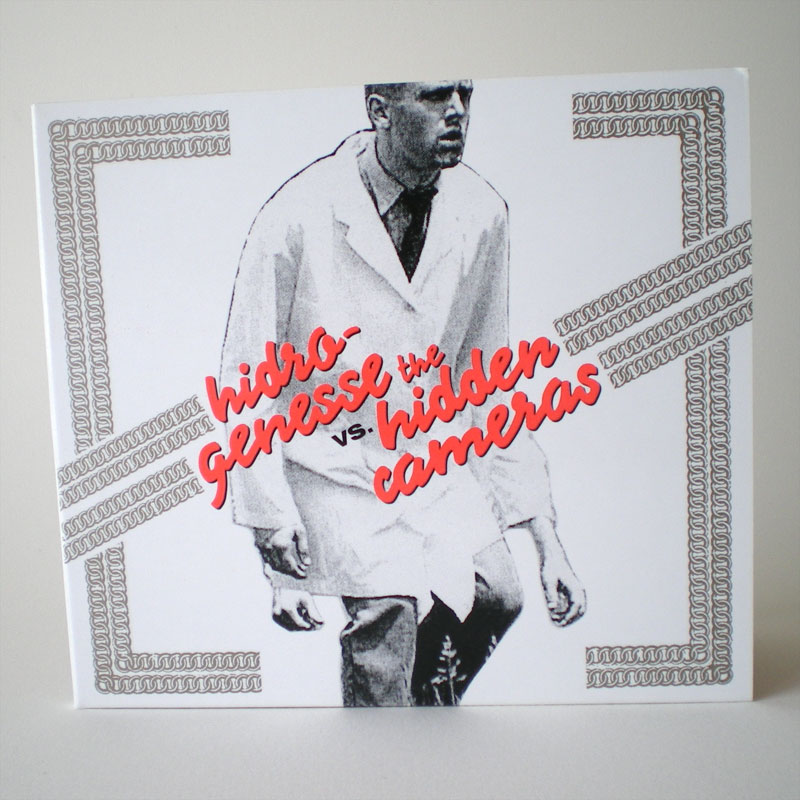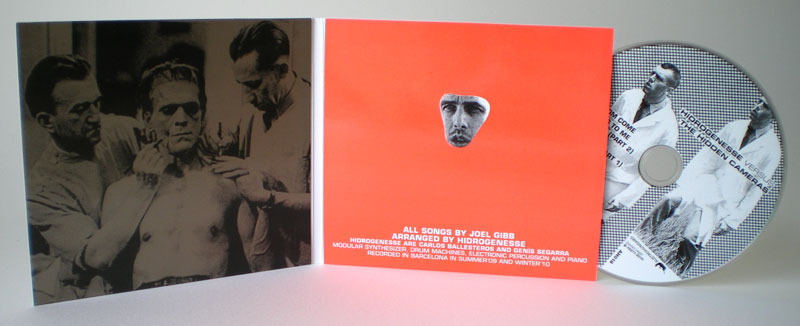 Estás en la página:
http://www.austrohungaro.com/hidrogenesse/hidden
En verano de 2009 Joel Gibb propuso a Carlos y Genís que probaran a hacer una remezcla de un tema de su disco "Origin:Orphan". Hicieron una versión de "He falls to me" y le pidieron a Joel las pistas de voz de más canciones, para re-elaborarlas en su estudio de Barcelona y publicarlas en Austrohúngaro.
El resultado es "Hidrogenesse vs. The Hidden Cameras", un EP de seis temas que se publica en formato CD-Digipack y en vinilo 12" a 45 RPM.
A la venta en la web COMPRA MI PRODUCTO (PayPal Shop).
Los primeros 100 pedidos recibirán un grabado original de Carlos Ballesteros. Hay cinco grabados distintos.
Videoclip de "He falls to me"
Realizado por Darío Peña: OUT: MAY 2010 / SALIDA: MAYO 2010


ESCÚCHALO EN
MYSPACE: HIDROGENESSE



12" (45 RPM)

Tracklist:
1. KINGDOM COME
2. HE FALLS TO ME
3. IN THE NA (Part 2)
4. UNDERAGE
5. IN THE NA (Part 1)
6. DO I BELONG?
Joel Gibb y su grupo durante su último concierto en Barcelona.

AMISTAD HISPANO-CANADIENSE

HISPANO-CANADIAN FRIENDSHIP